Two Gals on the Prowl
for Enlightenment, Sex,
and All Things Holy.
The Holy F*ck Podcast
SEASON TWO
The Holy F*ck Podcast
SEASON ONE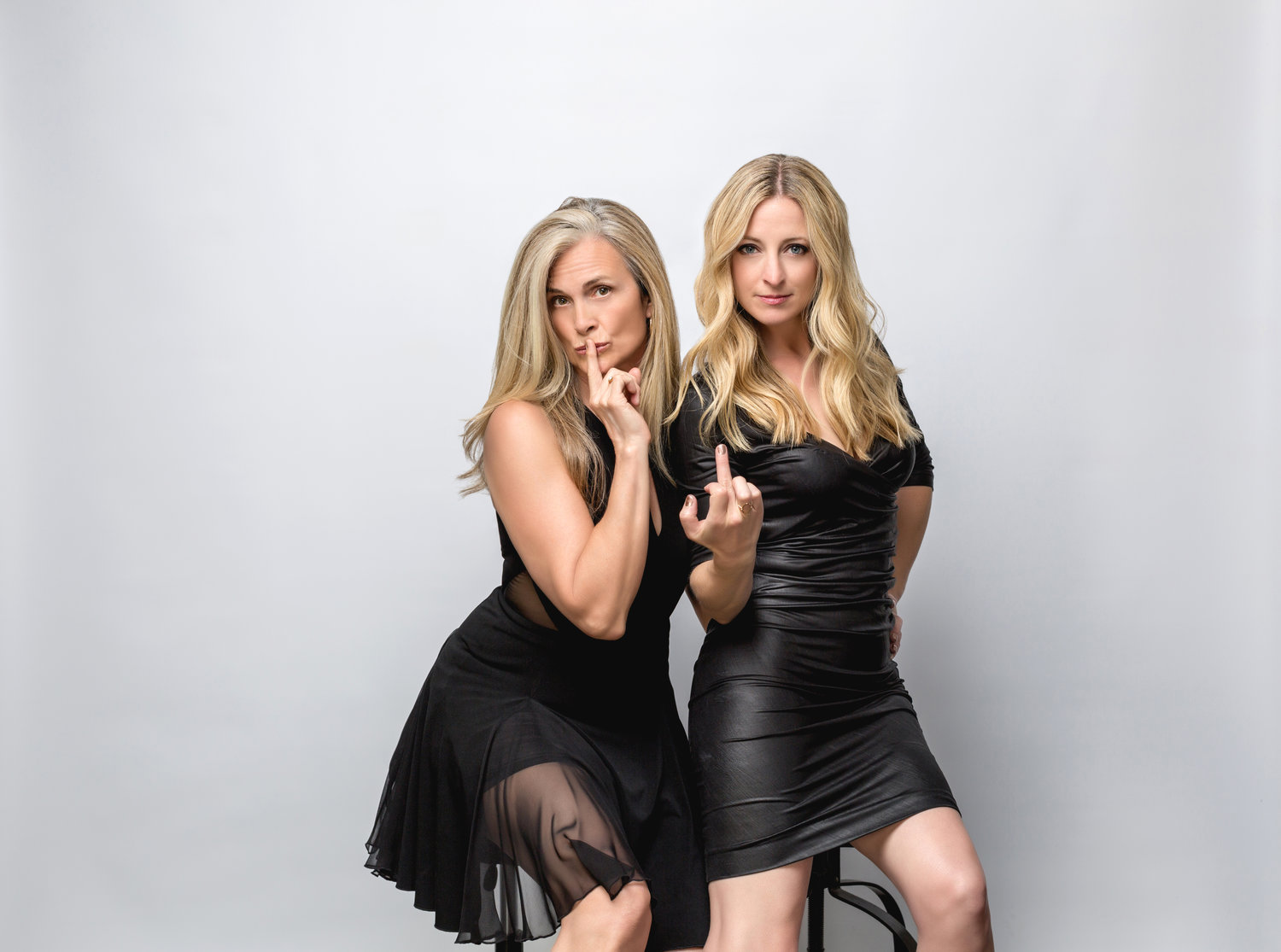 Missed Season One?!
Catch up now:
Get a
Glimpse
Under
Our Skirts!
Welcome to Holy Fuck:
The spiritual and sex positive podcast.
Katherine and Krista keep it raw, (really fucking raw), hilariously holy, and vulnerable as they navigate the hot mess of every day life through the lens of spiritual consciousness. These two gals have their Masters Degrees in Spiritual Psychology giving them the fancy credentials to talk health, healing, and the mind/body/spirit connection, and their wildly varied personal histories give them the unofficial street smarts to talk about sex, love, and well, anything they want! So, if you are a regular, open-minded person stumbling through dating, relationships, parenting, and everyday life, then this podcast will tickle your taint.
Krista is a hip-hop dancer extraordinaire (at least in the privacy of her own bedroom!), loyal friend and cupcake fanatic! On any given night Krista can be found doling out spiritual wisdom from a bar stool at her favorite, local watering hole.
Author of the online program, "Bridge to You: Your Soul's Journey Through Divorce" (to get you through your f*cking divorce), author of "Frequency of Spirit," (a f*cking poetry book to cry yourself to sleep with), and Writer / Producer / Performer of the naughtiest little adult musicals that Ojai has ever seen (to give you a f*cking, pee inducing laugh!) Krista's creative genius, is well… genius.
Katherine says she has "The beauty of a Hollywood Starlet and the mouth of a trucker!"
Mostly Heaven with just the right touch of hell raising from this Minister of Love!
Katherine is the confidant you always wanted (especially if you need to confess losing - well, let's just say something - on the youth group ski trip!)
Her poetry can be found on her Facebook posts where she hopes to catch the attention of the sexy Irish poet crush, David Whyte.
This ageless siren can be found gracing the beaches of Santa Barbara and diving into the watery underworld donning her true identity as Aphrodite in search of her forever muse, Poseidon!
- Katherine & Krista, 2018
"Gorgeous mystics delivering smooth comfort to the heart and mind!
These two ladies flow effortlessly between humor and profound wisdom. You'll find yourself laughing one second and having to pause and rewind the next to absorb spiritual complexity delivered in delectable sound bites. BRAVO! I need MORE!"
– Joanne Menon, Writer and Spiritual Wellness Coach
Putting the * in Podcast Since 2018
HOLY F*CK!?!
YOU WANT TO SUPPORT OUR PODCAST?!?
We promise we'll zip our lips long enough to hear you!
Got a question, comment, or show suggestion for us?
Use the form, or email:
info@holyfuckpodcast.com